Meet the carving junkies team

We are here to help you.
Greetings and salutations!
We're Dana and David and we started carvingjunkies.com because we're obsessed with wood carving and want to share everything that we've learned with you.
Our mission

Our mission is to make wood carving addictively fun for as many people as possible with free, step-by-step tutorials that feature photos from all angles.

Our focus
Dana's passion is carving fun figures and whittling little caricatures with a knife or two... or three... or five. But who's counting?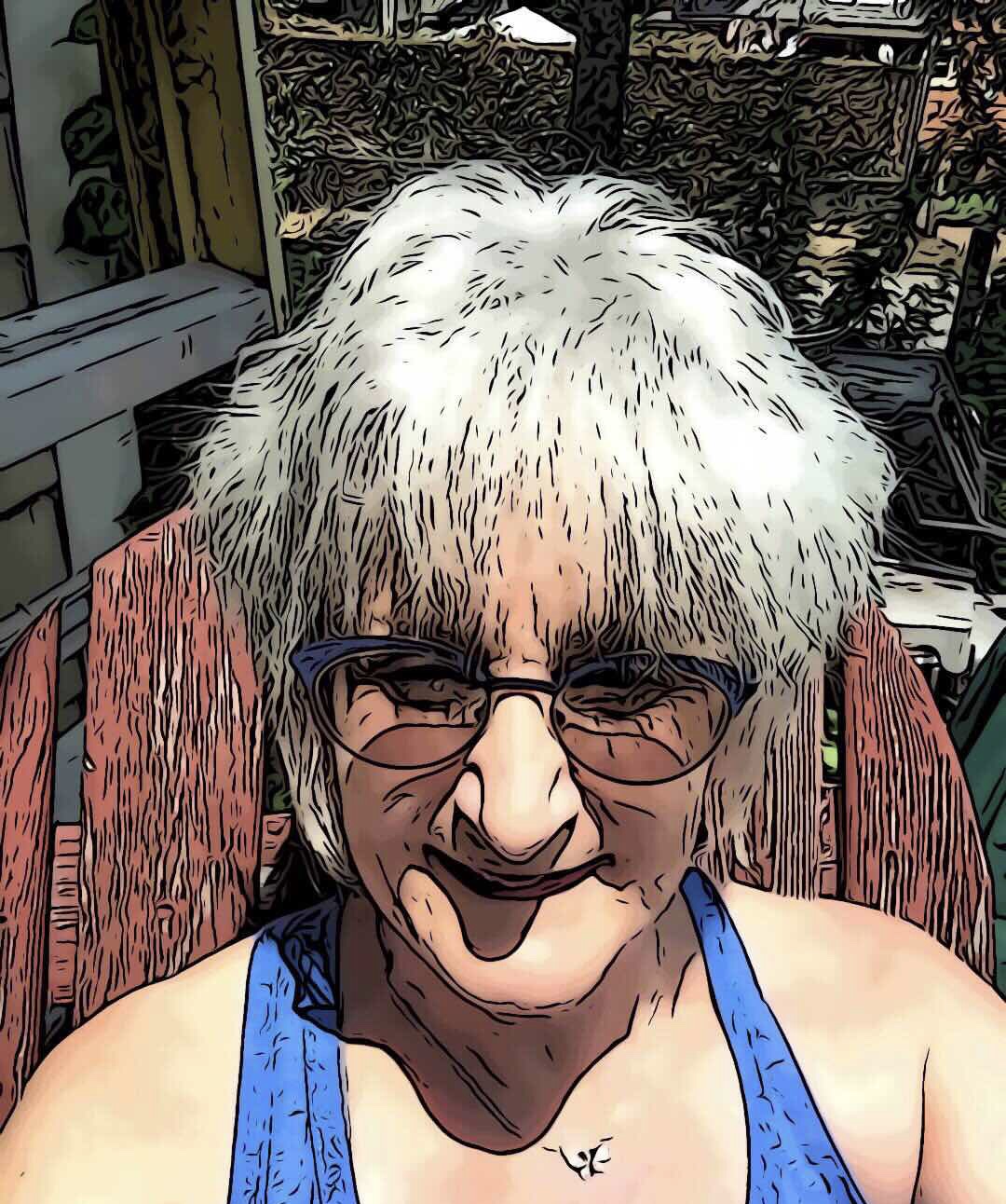 Your writer, editor, and caricature carver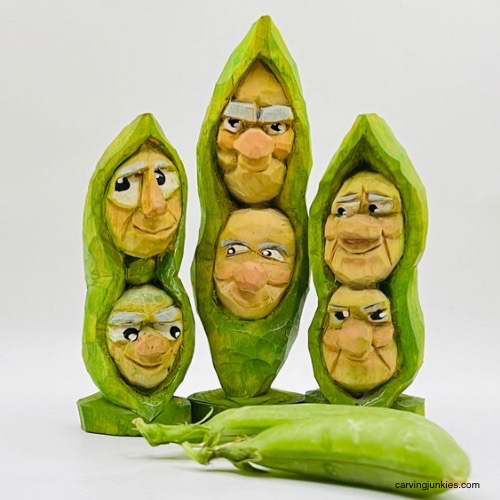 Dana's little whittles
Love to make people laugh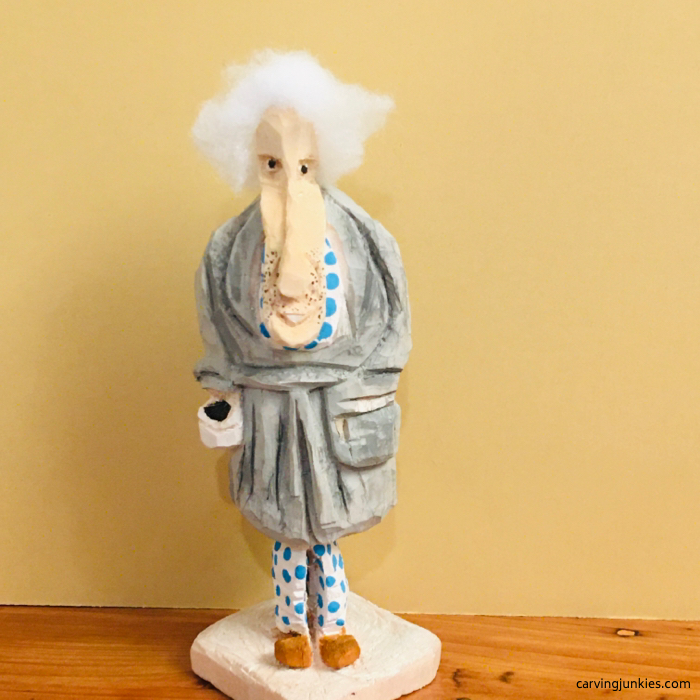 First caricature (inspired by an editorial cartoon)
---
David loves using power tools to make beautiful spoons, spatulas, and other cooking utensils. He uses them to stir the delicious culinary dishes he creates at home and when we are out hiking on the trail.  He's also the master of all the saws, sanders, grinders, and other tools in his man cave (our basement).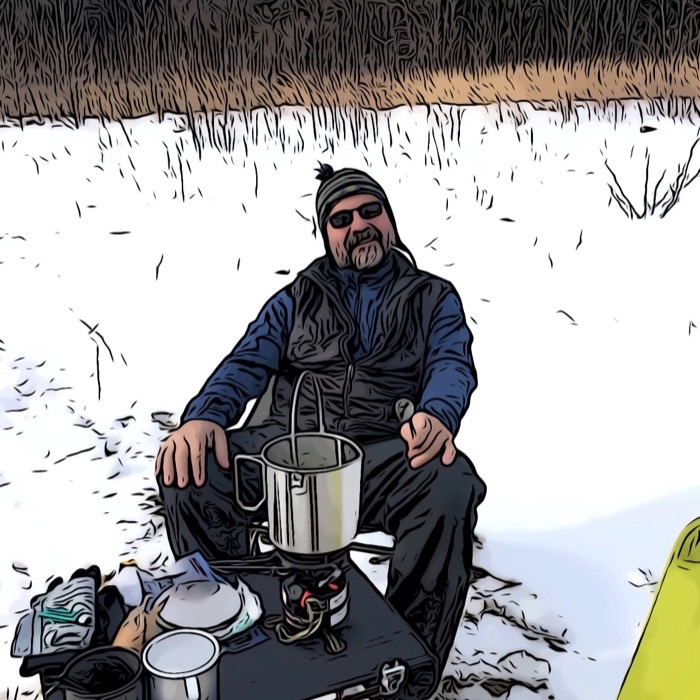 This guy can cook and power carve
Carved spatula (and chicken and mushrooms)
Information and skills for everyone
Whether you are brand new to wood carving—or have been carving for a while—you will find lots of tutorials and useful information here. 
We encourage you to sign up for our free Covered in Chips club to get great tips and updates you whenever a new tutorial is added.  
Plus we will provide you with a free gift that is chock full of helpful hints: 50 Woodcarving & Painting Tips.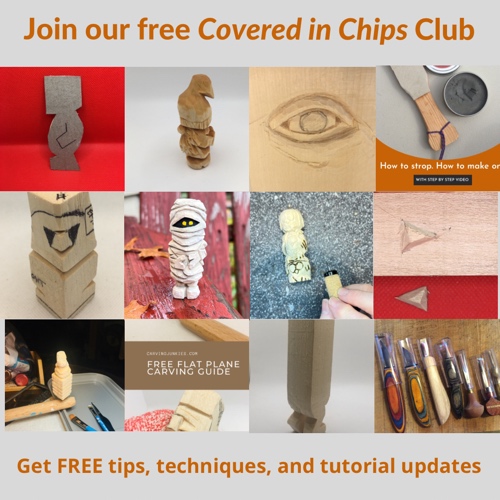 Simple instructions you can follow
Our backgrounds include teaching and training so we know the importance of keeping things simple.  
We don't claim to be know-it-all carvers. If you have a question we cannot answer, we will do our best to research it for you, or reach out to other wood carvers we know.  
One of our goals is provide a wide variety of free wood carving tutorials. If there is something you would like us to cover give us a shout! 
WANT TO HELP SUPPORT US?
Helping other carvers
If you are interested in creating an original tutorial for consideration to teach other wood carvers (and to showcase your work), please use our contact form to talk to us about it.

Skilled at wood carving but have no idea how to create a tutorial? We can work with you to bring it to life.  Here's one example of how we worked with a wonderful, young woodcarver from Russia.
We love partnering with other wood carvers to help them achieve their dreams!  If you are a wood carver who wants to build a website, or increase your social media presence, watch Dana's presentation (below) at the International Association of Wood Carvers meeting.
Want us to try a tool or sponsor a tutorial?
We love test driving new stuff!
If you have a wood carving tool (or other product) that you would like us to try, please use our contact form and we will provide you with our mailing address.
If you are interested in sponsoring a tutorial using your tool(s), please let us know that, too.  

Get to know us
Since the first day we met, we've been crafting together and cheering each other on in our creative endeavors.  We just celebrated our 25th wedding anniversary!  
Now we're getting close to the next chapter in our work lives... turning our passion for wood carving into a full-time  endeavor. We're super excited to help others on their wood carving journeys (and to support other carvers).
We are always learning ourselves and will keep sharing new skills and projects with you.

It was love at first laugh
A few fun facts about us (or what we believe): 
We try to laugh at ourselves—and each other—every day.


We have three kids ( two of them have fur). While dogs have owners, cats have staff, and we've "staffed" many fur babies over the years who needed a home.
You will never hear the words "you are buying too many knives, tools, or blocks of wood" uttered in our house.


To date, we believe there is no ill that an ice-cream sundae cannot cure.


David is a avid downhill skier (and is training to be a ski patroller) while Dana traded her skis for snow shoes.


Hiking every weekend is a goal we try to stick to and sometimes we camp overnight.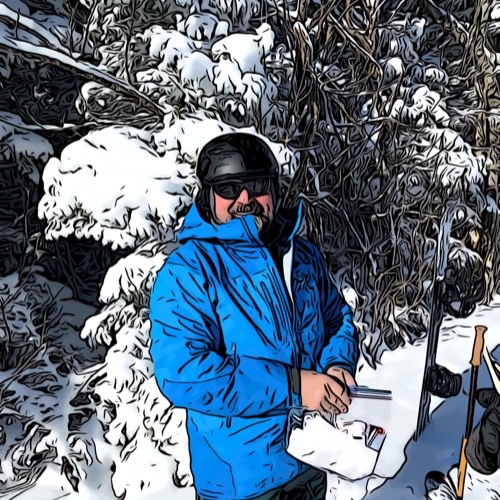 Taking a ski break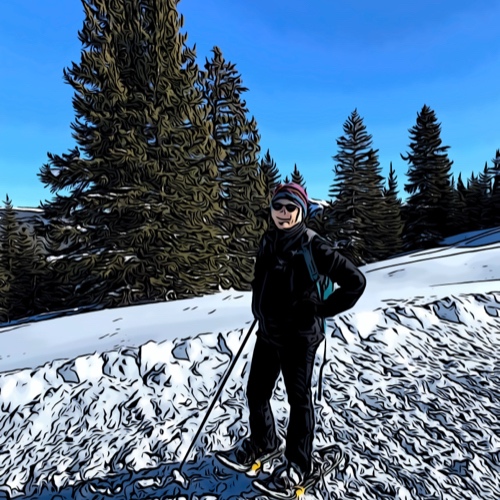 Doing the snow shoe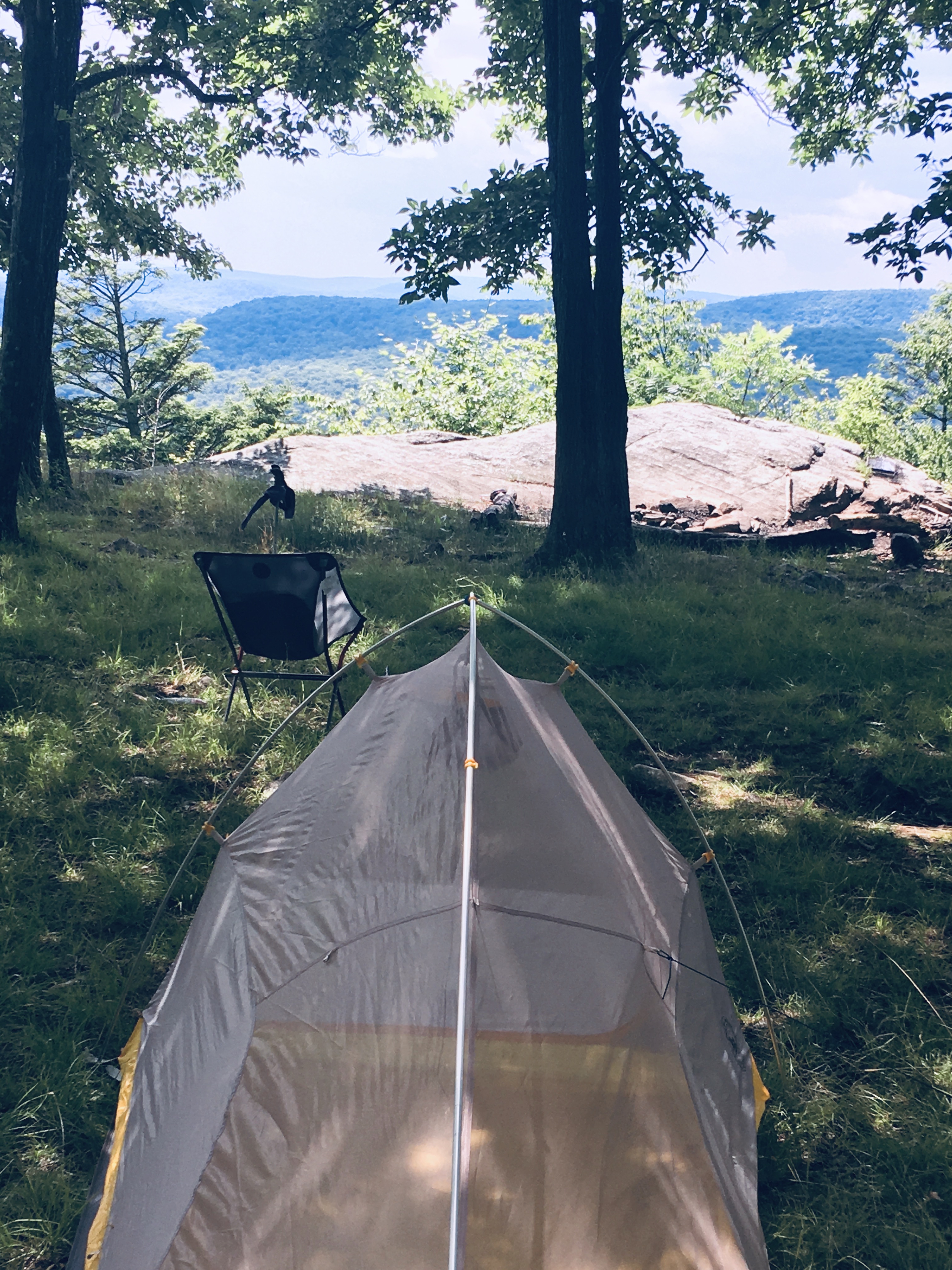 Room with a view
Dana is a night owl while David prefers an early bedtime.


Our favorite places on earth are Lieutenant Island on Cape Cod and Swan's Island, Maine where we love to feast on fresh lobsters.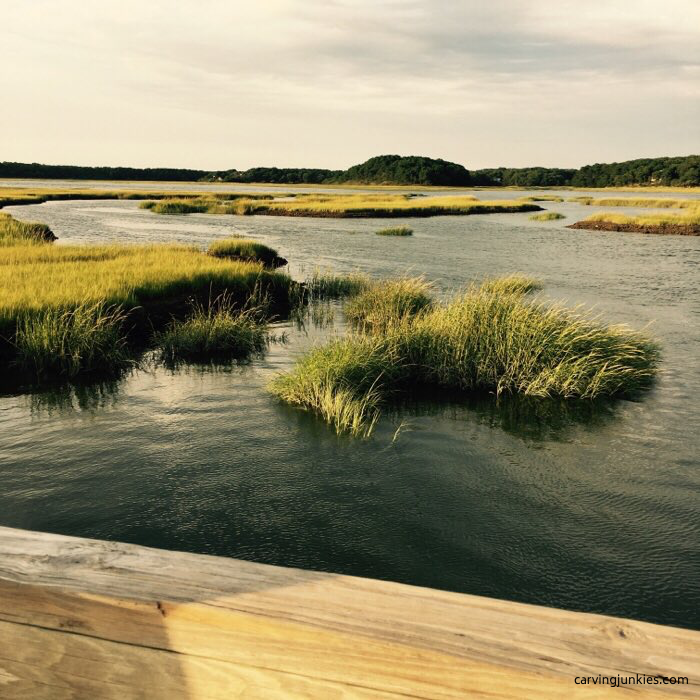 View from Lt. Island bridge
Swan's Island is only accessible by ferry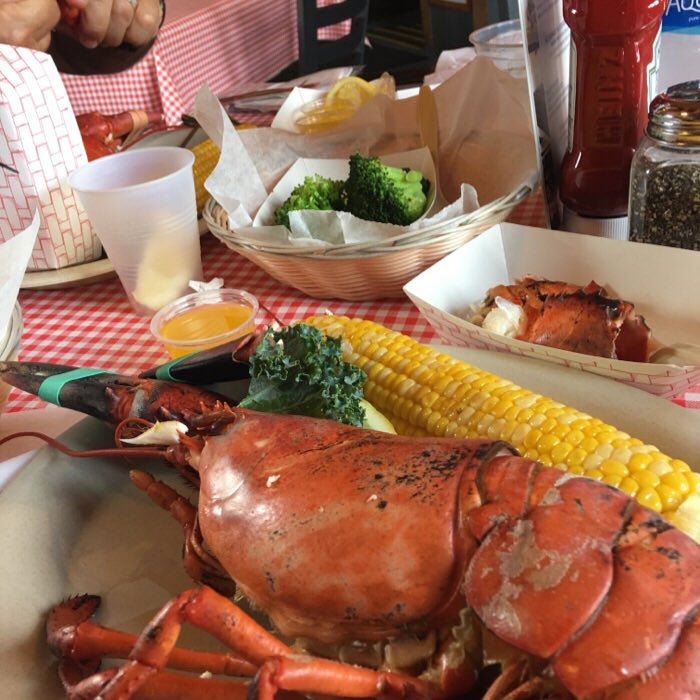 Bigger is better
We channel our stress into creative projects because it's way more fun than worrying about work or bills.


Even with occasional road bumps (David is a two-time cancer survivor) God has, and continues to, bless us beyond measure.
Other team members
Charlotte is our latest rescue and wood carving supervisor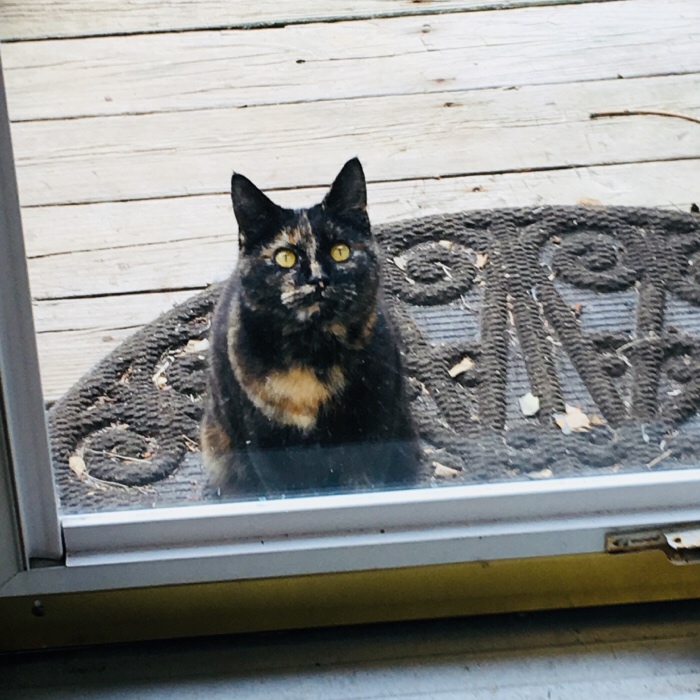 Tortellini demanded entry and is chief wood chewer
How we're building this website

Currently, Dana is a professional copywriter and David recently retired after working for 40 years at a major chemical company. 

While Dana has written award-winning content for numerous websites, neither of us know zilch about building them. 

We use an amazing platform called Solo Build It! that has made creating this website a true joy. 

Solo Build it! provides all the education and site-building tools we need. It is like a jam-packed university for building a website. 
They also have forums where people actually want to help you succeed, and professionals to help if you get befuddled.

Solo Build It! takes care of all the complicated, back-end stuff that we have no interest in managing so we can focus on providing you with awesome content. 
From day one, they have continued to over deliver. You can learn more about them here (affiliate link). 
We hope you enjoy your time with us and let your chips fly! 
We're perfectionists—but are far from perfect.  If something doesn't make sense to you (or you see a typo), please let us know.  
Hey there!
How we can be of greatest service to you?
Some terrific knives I love!
The knives pictured below are easy to use and hold an edge extremely well. They are also very sturdy, which is awesome for beginner wood carvers. The FC001 is a great all-around carving knife. The FC016 is my go-to for making clean pyramid cuts with ease.  I use the FC015 when I need to remove a lot of wood without too much effort. Lots of great wood carvers on Instagram use them. They are also readily available, which is a plus these days. Check 'em out! Every purchase you make via these affiliate links helps support this website. Thank you! 😀
WANT TO HELP SUPPORT US?
Get 50 Wood Carving & Painting Tips  
FREE when you join our free Covered in Chips Club
Your information is 100% private and is never shared. Unsubscribe anytime. See our  Privacy Policy .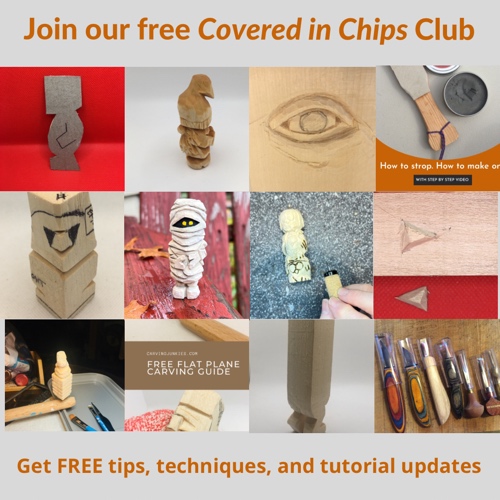 Home   | Privacy Policy  | Terms of Use  | Contact| Sitemap