The Wood Carving Junkies Blog!
The Wood Carving Junkies Blog lets you know whenever any new or updated Web pages appear on carvingjunkies.
Never miss our new tutorials, informative articles, and site updates! To subscribe to the The Wood Carving Junkies Blog (no e-mail address is necessary), simply copy-and-paste this URL (our feed) into your chosen RSS blog reader (like Feedly): https://www.carvingjunkies.com/wood-carving.xml
Many browsers have RSS readers built in, and it is simple to add feeds to them. Don't have a reader? You can do a Google Search for"The 10 best RSS readers" and see reviews of the most popular free readers.
What's new…
Awesome Alligator Wood Carving Tutorial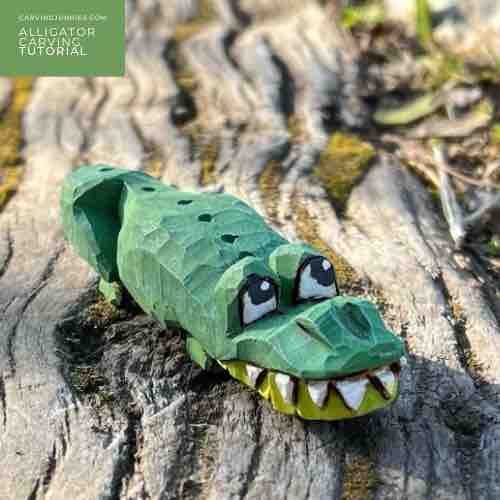 Fun alligator wood carving tutorial that is super easy for beginner wood carvers with step by step instructions.
Some great knives I (Dana) use! 

I love these very sturdy Focuser Carving knives (affiliate link). Their carving knife is very comfortable to use.
The chip carving knife is my go-to for clean pyramid cuts. The long whittling knife  is good for roughing out wood.
All are terrific for beginners, reasonably priced, and readily available.
They also support this website whenever purchases are made using these links (at no cost to you).

WANT TO HELP SUPPORT US?
Get 50 Wood Carving & Painting Tips  
FREE when you sign up for Covered in Chips, our newsletter
Your information is 100% private and is never shared. Unsubscribe anytime. See our  Privacy Policy .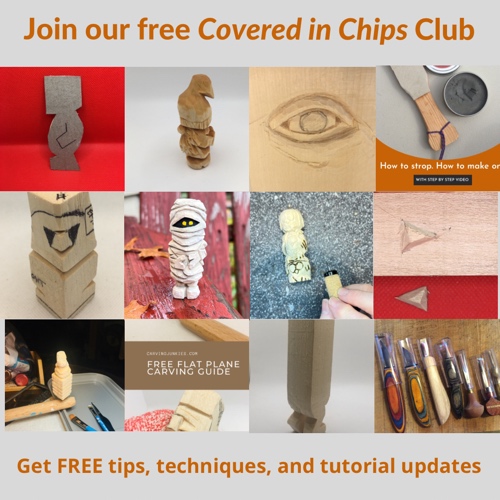 Home   | Privacy Policy  | Terms of Use  | Contact| Sitemap